Fanatical Support® has made Rackspace the world's leader in hosting. We deliver enterprise-level hosting services to businesses of all sizes and kinds around the world. We got started in 1998 and since have grown to serve more than 70,000 customers, including over 51,000 cloud computing customers. Rackspace integrates the industry's best technologies for each customer's specific need and delivers it as a service via the company's commitment to Fanatical Support. Our core products include Rackspace Managed Hosting, The Rackspace Cloud™ and Rackspace Email & Apps (formerly Mailtrust). There are currently over 2,600 Rackers around the world serving our customers.

Morningstar is a trusted source for insightful information on stocks, mutual funds, variable annuities, closed-end funds, exchange-traded funds, separate accounts, hedge funds, and 529 college savings plans. With operations in 20 countries, we currently provide data on more than 325,000 investment offerings worldwide.

Morningstar acquired Tenfore Systems in December 2008. Our real-time data feeds and software provide clients with reliable global market data for all major equity exchanges and indices, as well as foreign exchange and treasury markets worldwide. Coverage also includes futures, options, commodities, and precious metals. We offer real-time data that can be customised with the markets, formats, and time intervals that our customers need. We're also a great source for fundamental and historical price data and independent analyst research—all with the service and quality that Morningstar is known for.
The New York-based company employs more than 10,000 people in over 135 offices around the world. Bloomberg is about information: accessing it, reporting it, analyzing it and distributing it, faster and more accurately than any other organization. The BLOOMBERG PROFESSIONAL® service, the core product of Bloomberg, is the fastest-growing real-time financial information network in the world.

StockTwits is an open, community-powered idea and information service for investments. Users can eavesdrop on traders and investors, or contribute to the conversation and build their reputation as savvy market wizards. The service takes financial related data and structures it by stock, user, reputation, etc.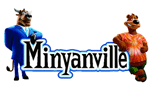 Minyanville.com is an Emmy Award-winning financial website with more than 1.3MM unique visitors and 8-10MM per month. According to Google, Minyanville.com was the second fastest growing financial and business destination in 2008. According to Quantcast, Minyanville.com reaches the most affluent, college educated, 35-64 year old demographic in the category, consistently ranking in the top five Quantified web sites. Minyanville provides a portfolio of applications and subscription products geared toward the professional and active trading and investing audience. Licensed by many of the world's largest financial institutions, Minyanville provides lead-edge solutions and content that generate ideas and build community.

InvestorsInsight is a boutique financial publishing company that delivers an array of unique economic, financial and investment intelligence to a community of highly informed investors. Our no-nonsense approach to presenting solutions for today's turbulent markets offers our readers the fresh perspectives required to make sound, informed investment decisions.

Only days after the S&P 500 crashed to the depths of hell at 666, the Hoffman brothers launched Wall St. Cheat Sheet: the fastest growing financial media site on the web. Like a samurai, our mission is to cut through the bull and bear shit with extraordinary insights, a fresh voice, and razor-sharp wit. We provide the highest quality education and information for active investors and financial professionals.

The Big Picture is one of the most widely followed investment blogs for investment professionals. Authored by Barry L. Ritholtz author of the highly acclaimed book, "Bailout Nation." Has had over 12,000 posts, 250,000 comments and 53 million page views during its seven year history. The readership of The Big Picture is wide reaching, ranging from Mom & Pop investors, to Wall Street asset managers, economists, strategists, individual investors, print & tv & radio journalists, Professors, researchers, and analysts.